-
-
-
Flash Sales usually begin on a Thursday
and are good thru Sunday evening.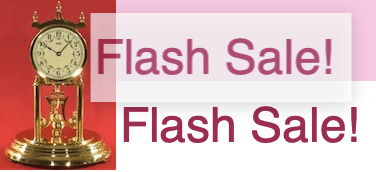 Random flash sales are held each month below the regular sale price. We do not know in advance which health and wellness machine HTE head office in Los Angeles will choose - it's always wonderful to save money, and it's always great to have a surprise!

Bookmark and check this page every Thursday afternoon to see which machine is chosen ... it may be the one you've been waiting for ...






Order form and prices.

The Chi Machine

Far Infrared Dome

Electro Reflex Energizer
E-Power Machine Far Infrared Heating Pad




SOQI Health and Wellness machines.
Copied worldwide, THESE are the original. Not sold on Amazon.

Liquid Vitamin C and sunshine for Vitamin D.
Your immune system has never been so important.






Be well, stay well!


Bookmark this page so you can check anytime.
Refresh page for today's date.



-

This website is for informational and educational purposes, to inspire, encourage and support exploration of natural health, healing, and the health challenges we currently face. This website is not intended to provide individual medical advice which may be obtained from your chosen health practitioner. Chi Machine International does not claim that any HTE product presented herein will diagnose, treat, cure, mitigate or prevent any disease. Always ask questions and research everything.
©2002-2022 Chi Machine International - Independent HTE Distributor.
Disclaimer // Copyright // About Us