"Aerobic Respiration Exercise and Health", by Dr. Shizuo Inoue - AU$13.65
Amazing health guide, focus on acid and alkaline, including the history of the Original Chi Machine written by the inventor himself. Available in English or Chinese.

Sun Ancon Chi Machine Medical Research and Results Booklets - AU$13.65
Flinders University medical research booklets regarding a) secondary lymphoedema, and b) venous lymhoedema - excessive fluid retention in the legs c) participant follow-up feedback. Available in English, Chinese, German.

"The Scientific Basis and Therapeutic Benefits of Far Infrared Ray Therapy" - AU$13.65
Written by acclaimed Japanese medical doctor and researcher Dr. Toshiko Yamazaki M.D. - edited by Kyuo Sasaki of Human History and Publishing House. Extensive Far Infrared Ray medical research, benefits and patient results.

Far Infrared Hothouse Dome 'sweatless sauna' and Sun Ancon Chi Machine passive aerobic respiration exerciser for combined energies: increased circulation and oxygen, toxin elimination, healthy back support, accelerated healing, pain relief and deep relaxation.

THE CHALLENGE:
Thousands of people are looking for alternative, natural health therapies due to high medical costs and failing conventional health care. HTE Australia offers a portable, modern, holistic, total body health experience, based on advanced Far Infrared thermal therapy technology coupled with passive aerobic respiration exercise. You can now integrate this unique Far Infrared heat therapy into your current business, or create your own personal home setup.

THE SOLUTION:
By using one to three FIR Hothouse Dome units with one Sun Ancon Chi Machine, you create a channel of soothing Far Infrared heat for the entire body. The experience has proven health benefits plus stress release and complete relaxation.

By using the SOQI set up, you may promote and support pain relief and elimination of stagnant, toxic energy, using natural healing energy, critical for a healthy mind and body. Cleanse, release, eliminate, heal and rejuvenate.



SOQI
In-depth information about the natural therapeutic benefits of natures energy - music, colors, food, water, your home and your body - and why the machines work.



---

The Luxury Grande SOQI Health Spa Bed.
for Home Use or Health Care Professionals.


The Ultimate Far Infrared Sauna.


Three Far Infrared Hothouse Domes and one Chi Machine on a
padded massage table, with one control panel, and built in music.



Australia/NZ - Sale AU$5,058.90 GST included (reg. price AU$7,920.00) - Shipping excluded.



Europe/UK -

Sale AU$5,472.81

VAT included (reg. price AU$8,568.00) - Shipping excluded.






SOQI Beds are shipped from Alexandria, NSW for Australia and New Zealand.

For UK and Europe, SOQI Beds will be delivered from our logistics center in Munich, Germany.




A) The SOQI Spa Bed - includes a built in CD player (regular size bed - Europe and UK models) or MP3 player (new Grande SOQi Bed - Australia only) which is adjustable on the all in one control unit, located to the left of your head as seen in the photo above. The music and the Chi Machine puts you into a meditative alpha state thus releasing stress, whilst the Far Infrared domes radiate serious healing energy and promote deep relaxation.


B) Grande SOQI Bed - Built for larger sized bodies.






Open your own SOQI Health Spa and thereby make a difference by helping individuals and family in your community become healthy, well and de-stressed. We already have SOQI centers, located in QLD, NSW and VIC and Hobart, Tasmania.


CONTACT US anytime for further guidance and information.



Contact Head Office directly - Australia and NZ:

Telephone HTE Head Office: +61 (02) 9699 6649
Give distributor ID number: A009528
Office hours 9-5, Mon-Fri.


Better yet, stop by the head office showroom for a free tryout - Relax and enjoy a free session during your lunch break.


The health choices you make today, determine your tomorrow's!



---




Become an Independent HTE Distributor
In Australia and Overseas: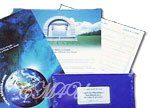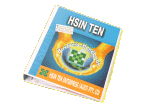 No product purchase necessary.
1) Are you interested in selling the Chi Machine, FIR Hothouse, or SOQI Spa, and earning an income? If you truly desire to help people and make a difference, then this is a great option.

2) There are absolutely no monthly sales or volume requirements.


3) All business transactions and shipping is taken care of by head office, located just outside Sydney.


4) Membership Cost: AU$38.00 - Includes Health and Business Manual (Australians only) - plus GST and shipping.


5) Manual available in CD format for AU$15.00, for European memberships.


---
Local Support, Clinical Trials and Personal Experiences:

*

Outstanding Australian athletes that have supported and used the Chi Machine:
World boxing champions, Kosta Tszyu and Solomon Haumono plus Queensland's Cairns Taipans basketball league team.

Medical associations that use and support the Chi Machine:
Sun Ancon Chi Machines are used in St. Vincent's Lymphoedema Centre in NSW, the MS Society, the Diabetes Association, and The Aged Care Associations, to name a few.


Medical Device
Experiences, clinical trials, quality control.


Professor Piller
Flinders University - Lympoedema Clinical Trials.


Australian Clinical Trial Results
Secondary Lymphedema and Venous Oedema.


Lymphoedema and Venous Oedema
Explanation and experiences.


CONTACT US
24hr Hotline and Email.



HOME
Extensive information on all healing machines,
plus invaluable health and nutritional guidance.